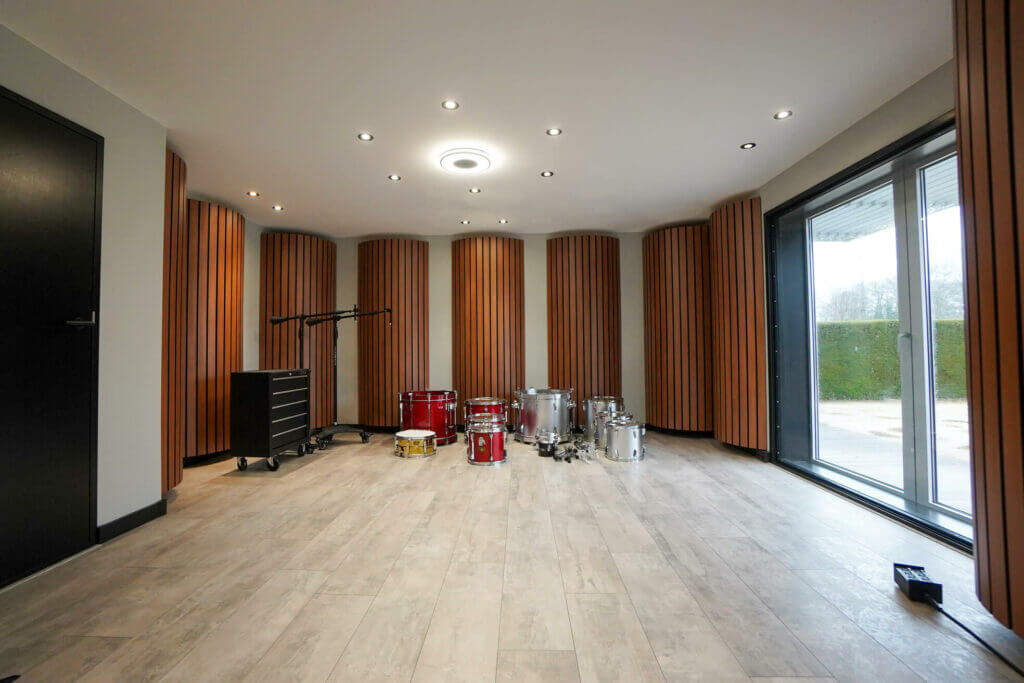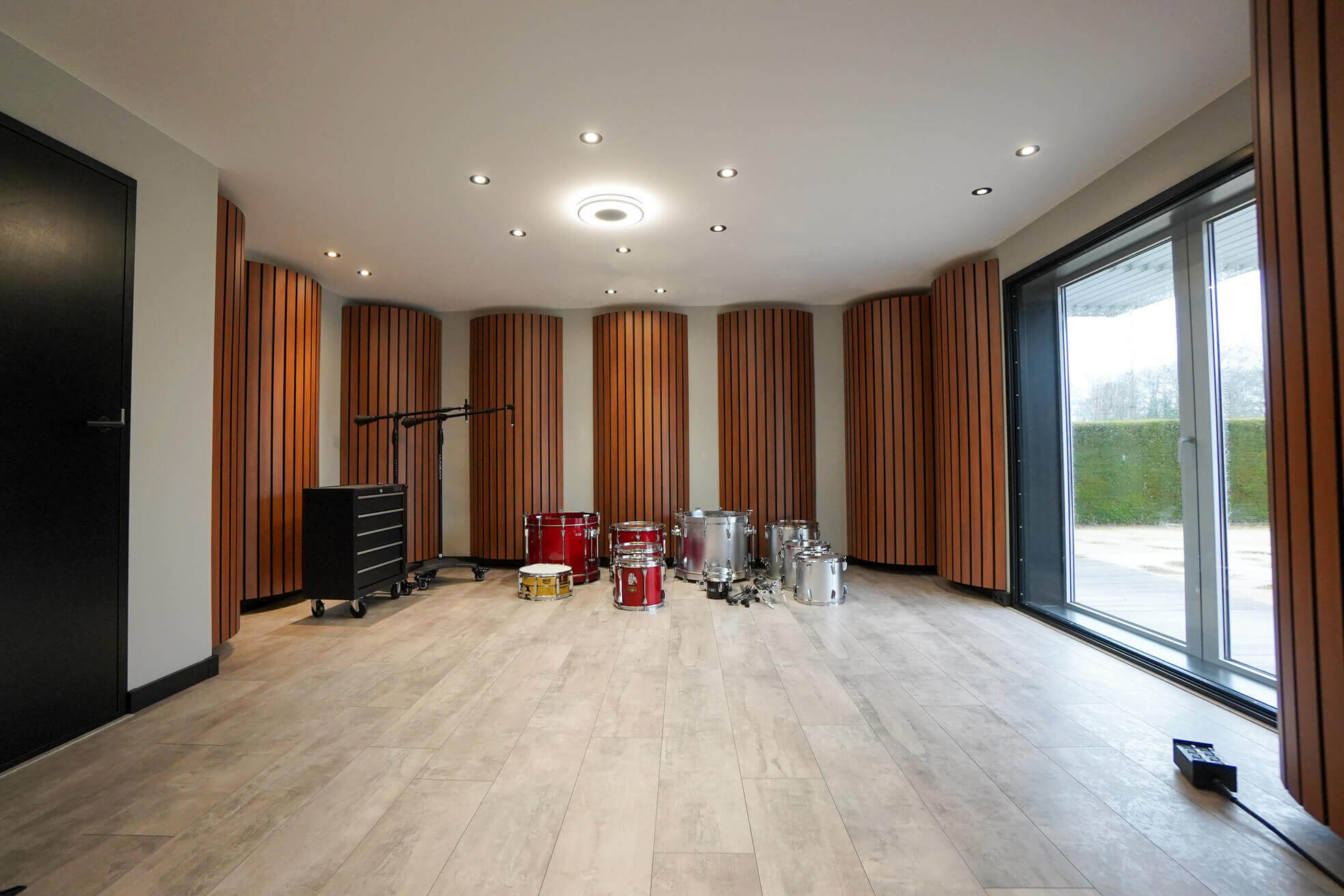 Welcome to the Live Room at Project Zero Studio, where soundproofing and versatility come together to create the perfect recording space. Measuring 45m², this room is divided into a "live end" and a "dead end," giving you complete control over the amount of "room sound" you want to introduce into your recordings. Whether you want a dry sound or a more lively one, the huge double doors make it easy to achieve.

With enough space to comfortably accommodate a band of seven, the Live Room is also ideal for live streams. And, with air conditioning and heating, a large window with views of our beautiful garden, and Philips Hue colored lighting for your comfort, you'll feel right at home.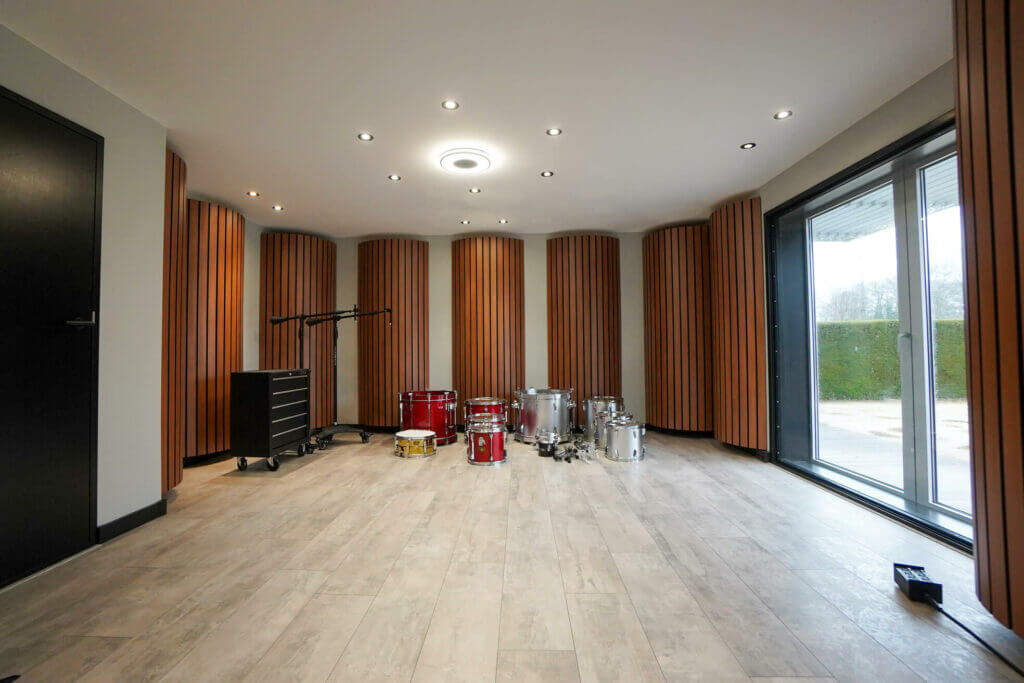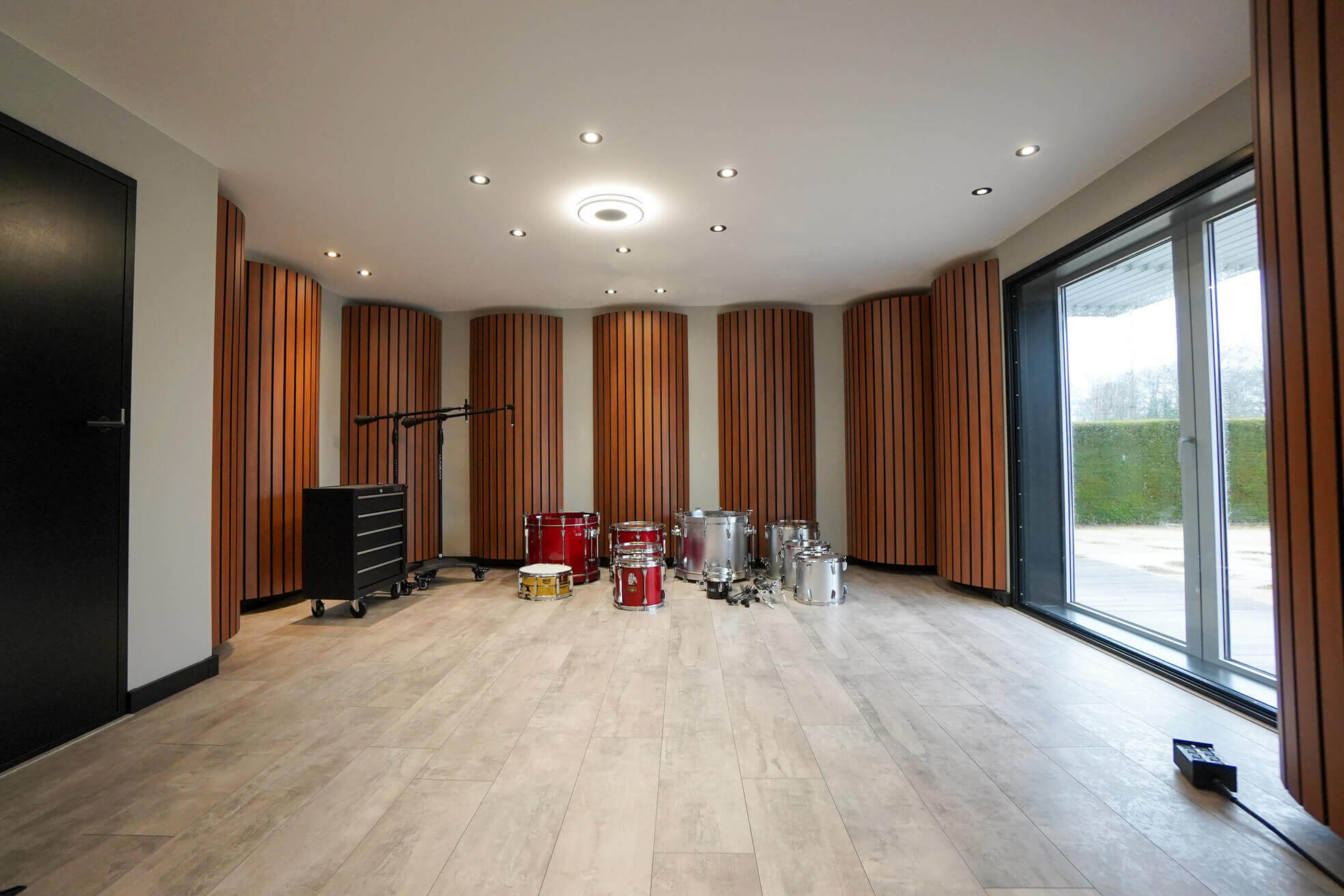 The Control Room is acoustically near perfect and furnished with a custom-made desk by Cathedral, designed to provide the perfect harmony of vibe and efficiency. Equipped with 32 high-quality preamps, a nice selection of hardware equalizers and compressors, everything you need to create a killer guitar tone and a high-fidelity monitoring system by Amphion.
At Project Zero Studio, we believe that going to the studio shouldn't be all work and no play. That's why we offer a large chill room where you can eat, drink coffee, play some Playstation classics, or read a magazine. We also have a parking lot large enough to fit up to 12 cars, an outdoor smoking lounge, and we're conveniently located close to supermarkets, snack bars, and bed and breakfast clubs.